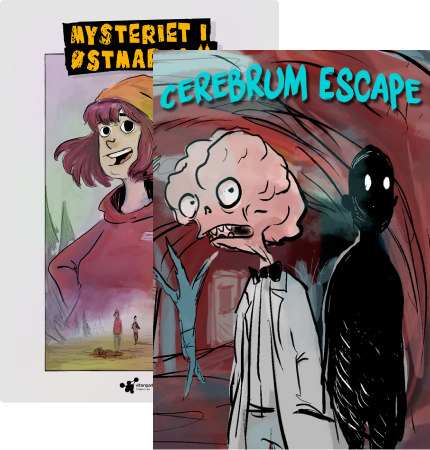 Contact us
Engaging stories
for any topic
Last year The Norwegian Biotechnology advisory board and The Norwegian Directorate for Education and Training gave us in collaboration with Vitenparken Campus Ås the opportunity to develop a platform for students to explore interactive learning adventures.
We have developed a digital universe, an e-learning platform, for all primary schools in Norway, based on their existing univers. The universe contains tasks related to the use of modern biotechnology on plants, animals and humans. The assignments are related to key learning objectives and they are well suited for interdisciplinary work. We have created, in collaboration with our customers, several interactive stories and they are curriculum in the schools today.
Transforming
your message to a
Learning Adventure
By combining curriculum with visual effects and sound effects we get a great story that is easier to understand and remember.
Let's talk about your story